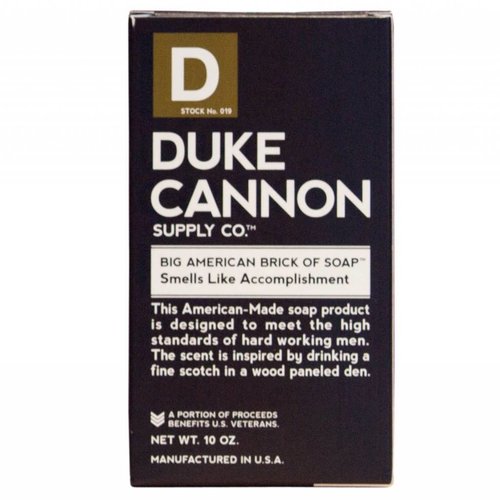 BIG AMERICAN ACCOMPLISHMENT SOAP
This superior grade soap product from Duke Cannon Supply Co. is designed to meet the high standards of hard working men. The incredibly masculine scents of Bergamot and Black Pepper evoke a feeling of drinking a fine scotch in a wood-paneled den.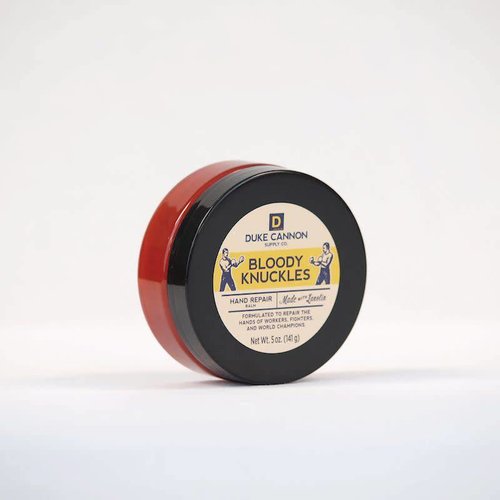 BLOODY KNUCKLES HAND REPAIR
Made with lanolin, Bloody Knuckles provides much-needed moisture without leaving the hands feeling sticky or greasy. Formulated to repair the hands of workers, fighter, and world champions.